Pick your precious moments slipping by
with Page of the Day in DigitalPage.
You can pick today's best everyday.
More easier to record everyday:
Your mood by color, weather, best picture, memorable place, and quote of the day.

You can check out special memories of the Day in one page!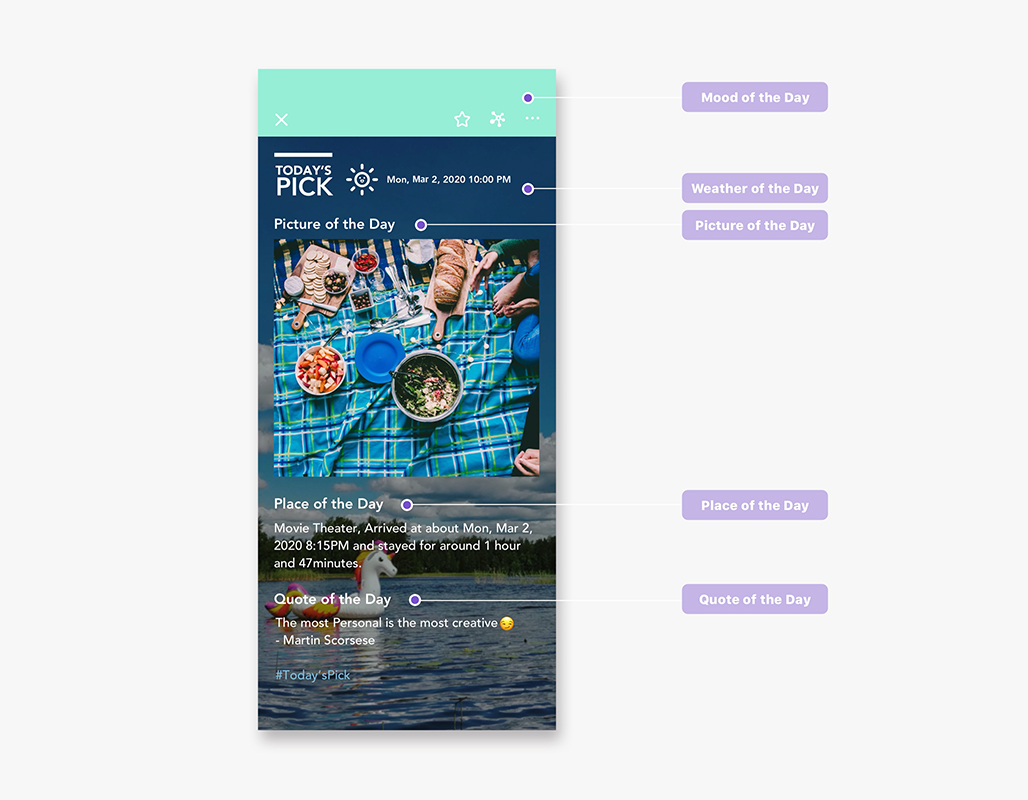 New Page of the Day is available at 'More > Page of the Day'.
This updated version is iOS 4.2.1, Android 4.2.0.
DigitalPages is improving continuously and always open to your suggestions.
Enjoy your intelligent life-logging with DigitalPage!