Greetings from DigitalPage.
This update includes the new Public Page feature.
Not only find greater value and meaning from your pages, but also share your experience and knowledge with the world.
This new Public Page feature is different from other Social Network Services as it is page-centered rather than user-centered.
You are sharing your knowledge and experience you have applied on your page.
The world has quickly evolved through sharing written records.
Record your valuable experience on your page, and reach out to many other users.
Your experience will become a learning experience for others and will be greatly worthwhile.
As a result, your recorded page will not only be valuable to you but also to the world
The Public Page feature has the following characteristics.
The maximum period of a public page is 100 days, and you can set the period within 100 days.
If you set the Public Page based on location, other users can view your location-based Public Page in Space mode.
You can allow other users to save your Public Page.
You can select specific DigitalPage users to view your Public Page.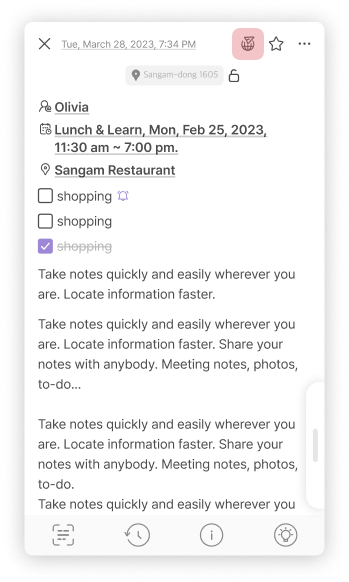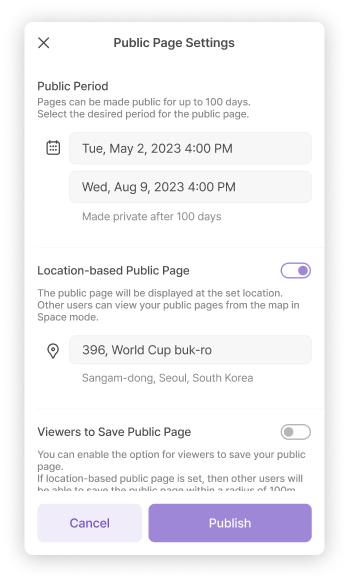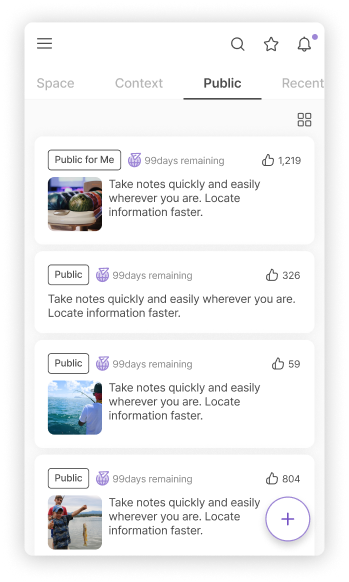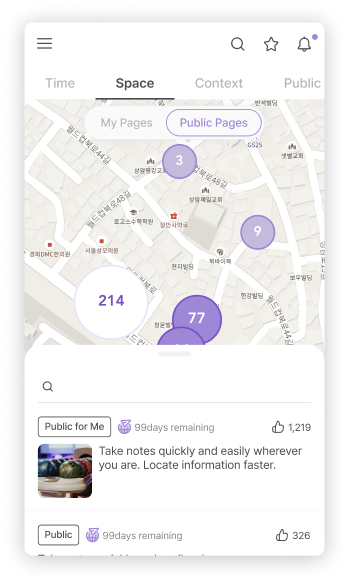 We will continue to further enhance DigitalPage for a more enjoyable user experience.
Thank you.
Your DigitalPage Team.