Hello. This is DigitalPage.
We've improved the overall UI of the screens you see after logging in.
The menu structure has been redesigned with more diverse features,
and now you can fully enjoy the widescreen when taking notes.
In addition, the responsive web design will automatically adjust for different screen sizes.
You will also find our messages encouraging you to take notes here and there throughout the screens.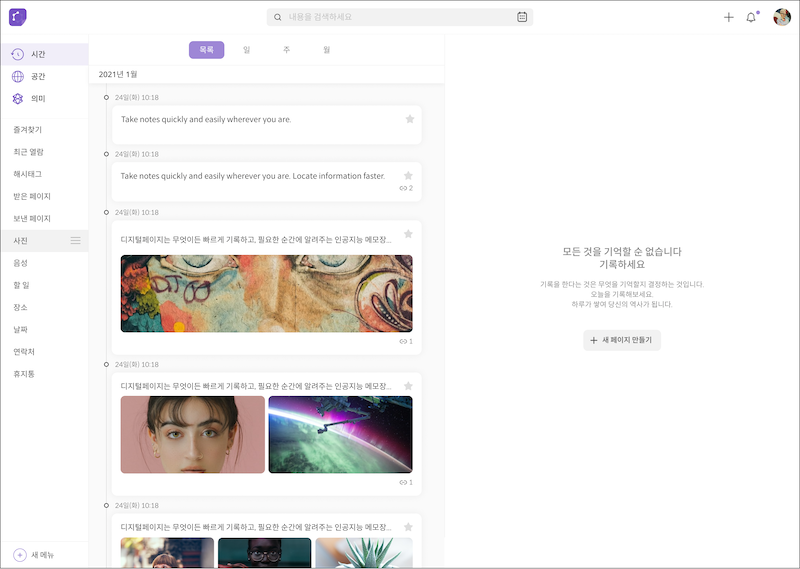 How about using the DigitalPage Web to record your days?
It is more convenient than writing on mobile.
Record your exciting days with the new DigitalPage!