'Send' function has been added.
Try sending your page to a DigitalPage user.
Share your page with friends, families, and coworkers by using the 'send' function.
By sending your page, you can easily share information on that page.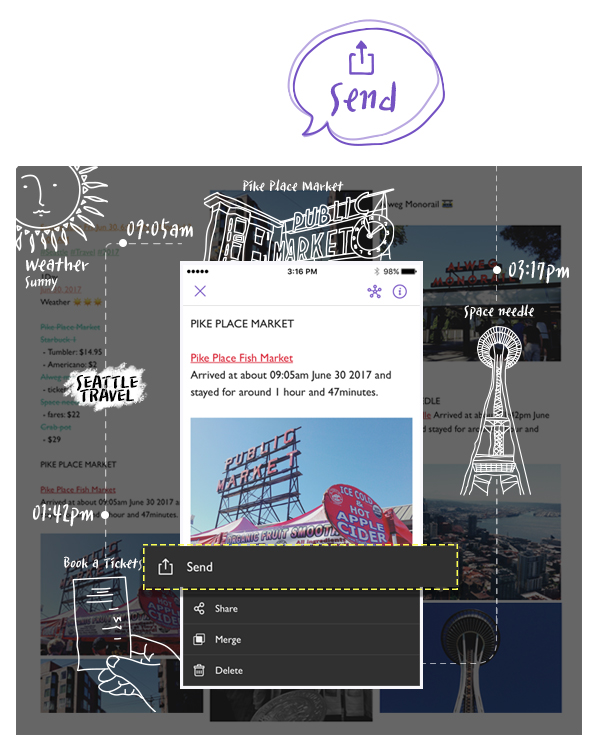 When sending an important page, turn on the 'read receipt' option.
The 'read receipt' will notify the sender whether the recipient received the page or not.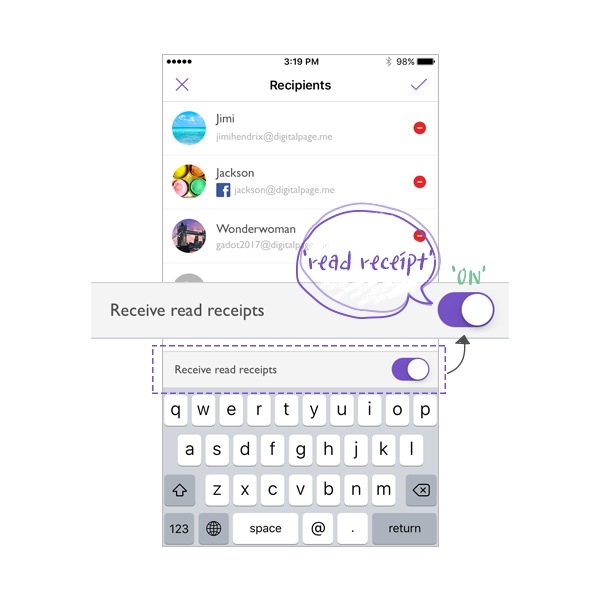 Sharing page option has been updated.
In addition to sharing your page on SNS/email, pages can be shared to different applications.
Make more use of the records made on DigitalPage.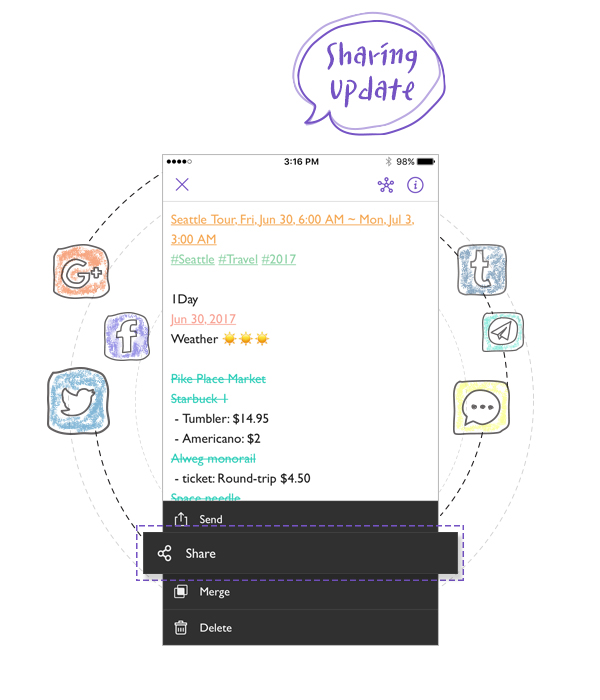 DigitalPage users can save received pages to 'my pages'.